🧡Unity in Our School Community🧡 United in Kindness, Acceptance, and Inclusion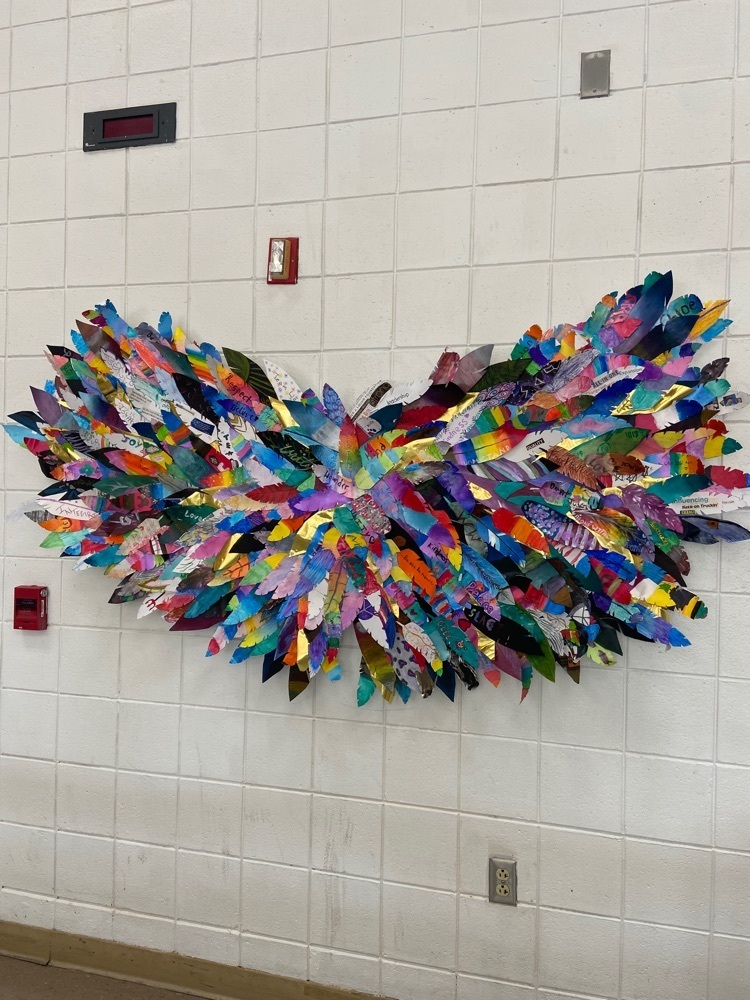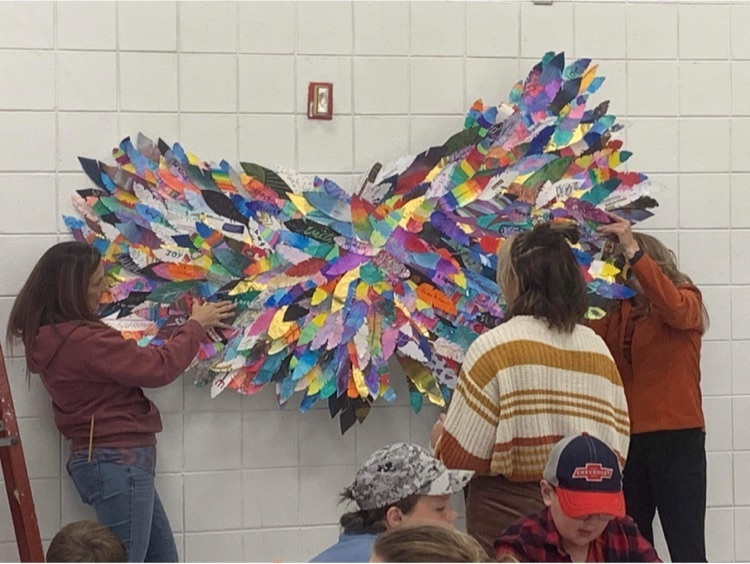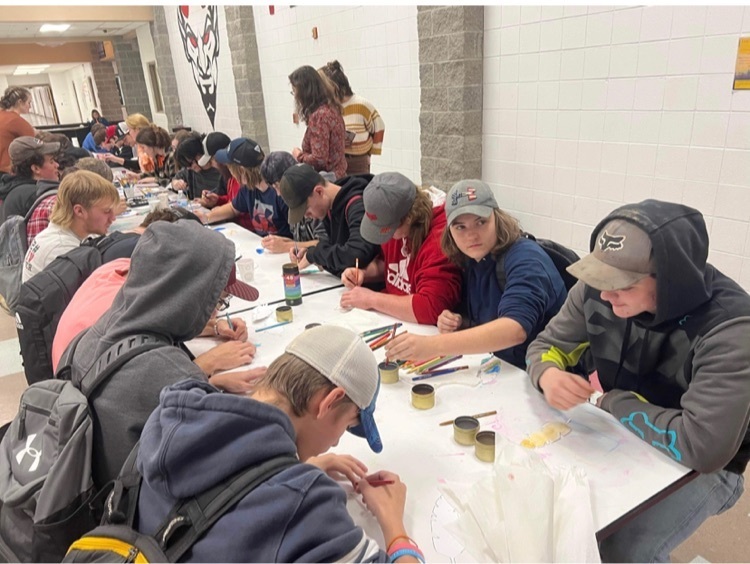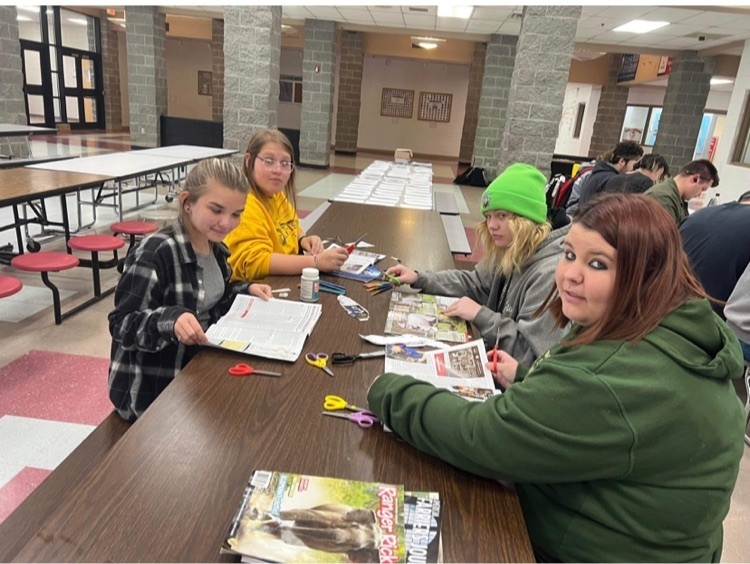 UPDATE! Please note the change for afterschool next week!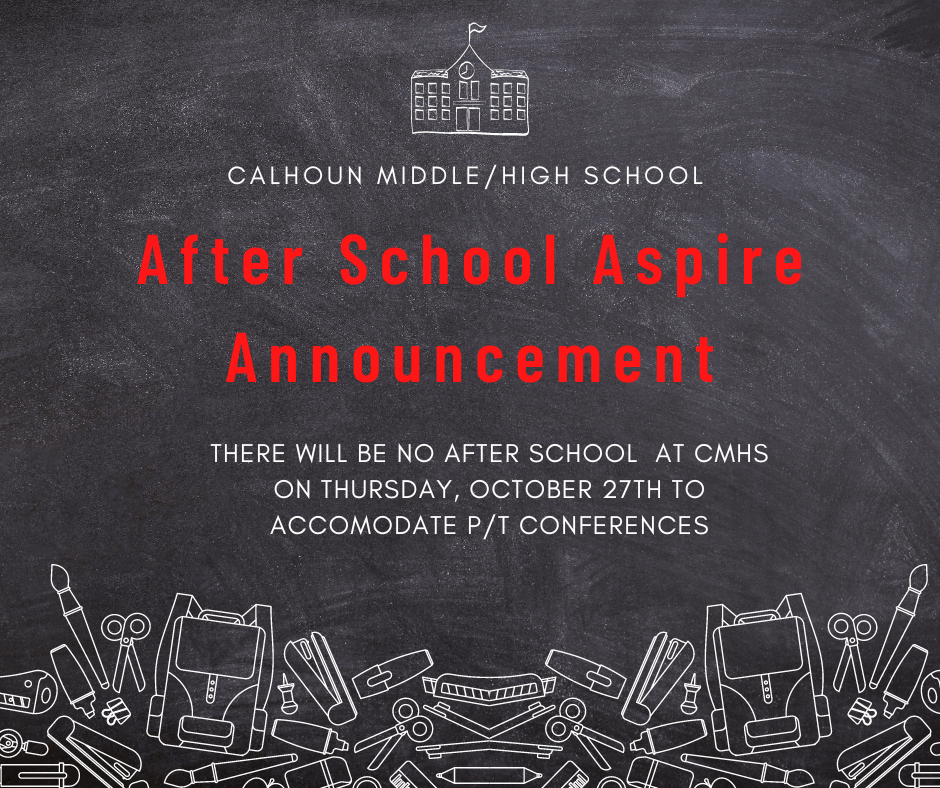 PT Conferences at CMHS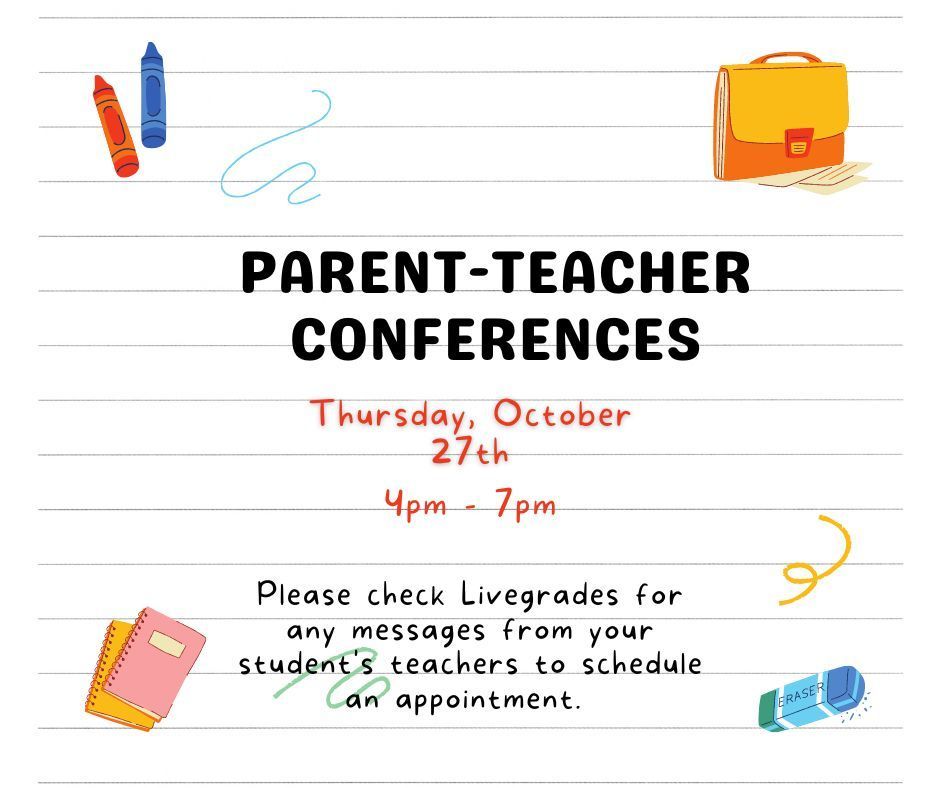 We hope to see you there!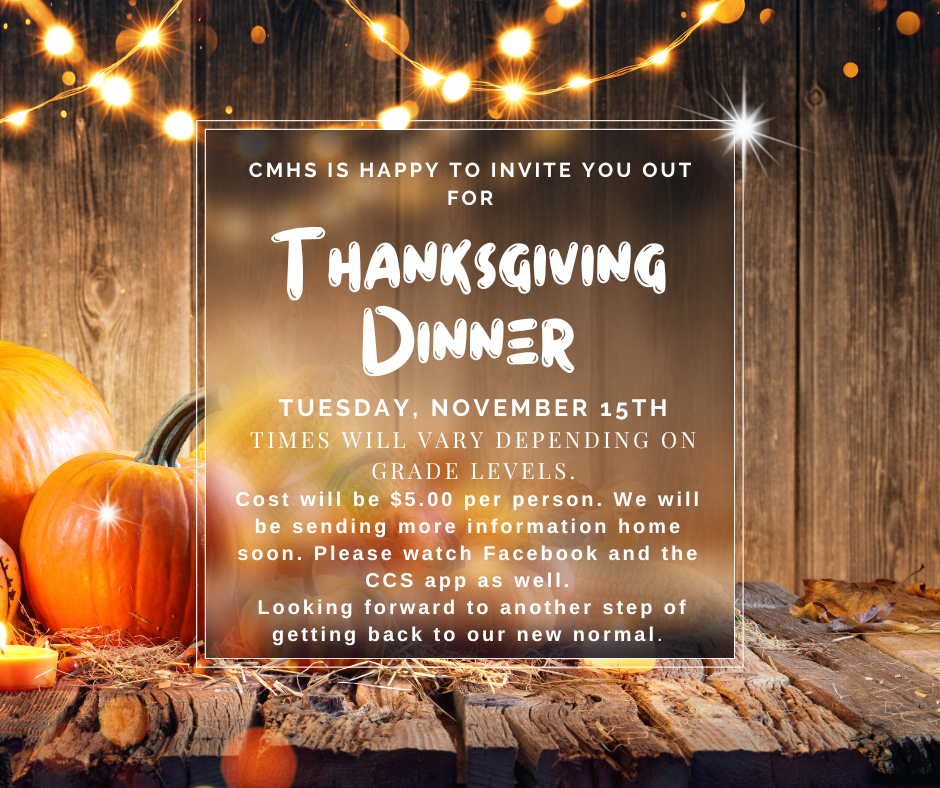 WDTV is pleased to announce a partnership with Davis and Elkins College and Citizens Bank of West Virginia to sponsor a 4-year scholarship for members of West Virginia High School Class of 2023! DEADLINE for entry is NOVEMBER 12, 2022 See Ms. Sampson for more information.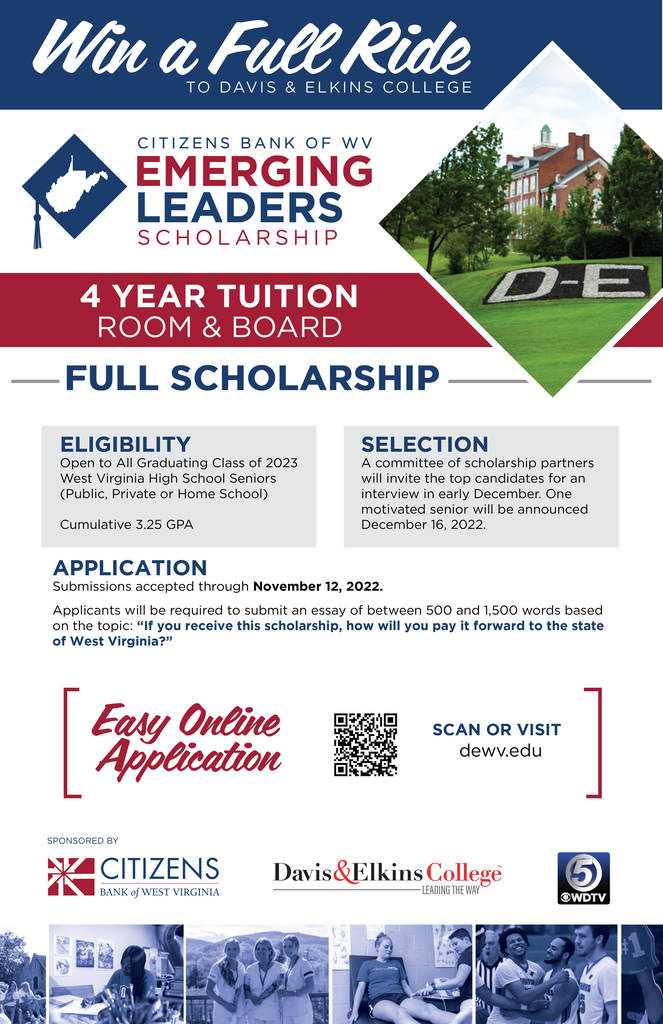 Unity in Our School Community 🧡 Students are asked to wear orange on Wednesday, October 19th. Students grades 5-12 will participate in activities to promote "Unity through kindness, acceptance, and inclusion"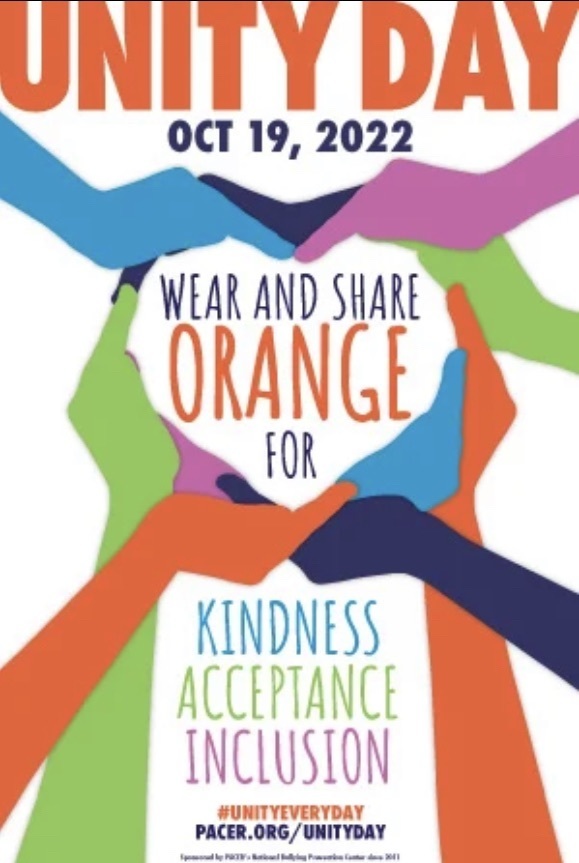 Sign-ups for Seniors and Juniors begins tomorrow. See Ms. Sampson for more information.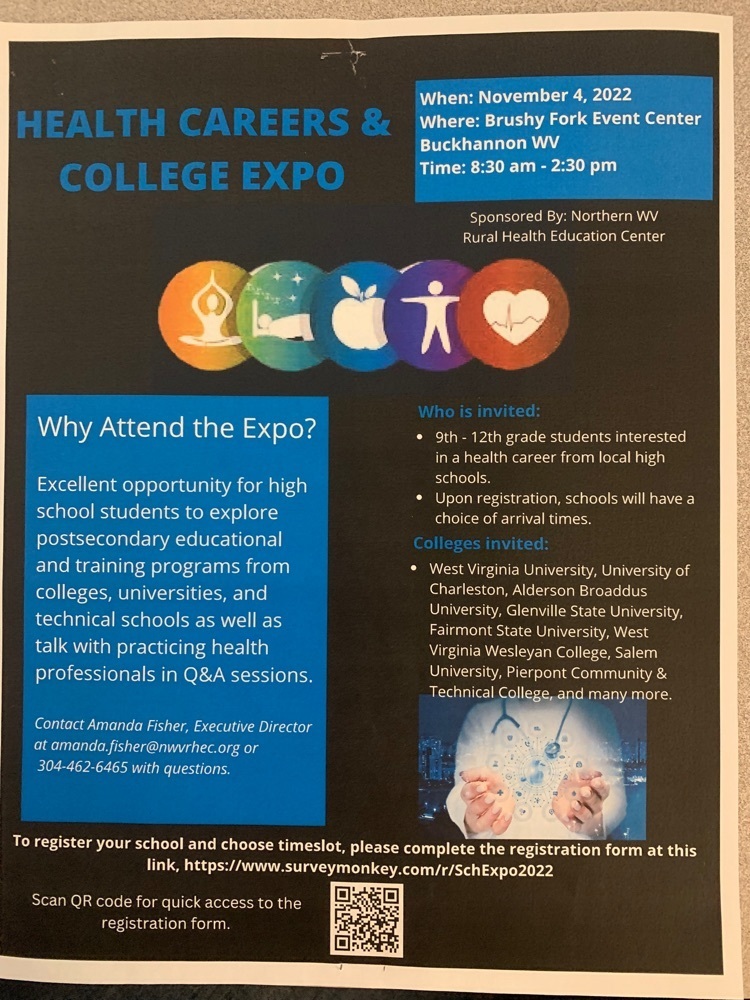 See Ms. Sampson for more information.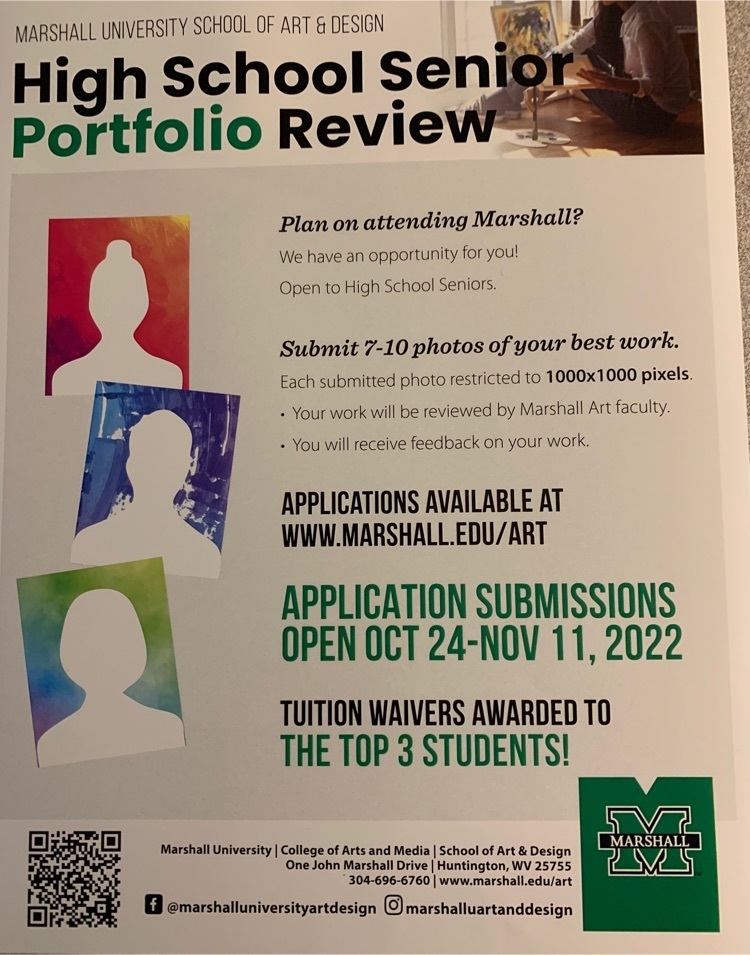 Dr. Manchin, Glenville State University President, and his team visited CMHS today. Dr. Manchin took the time to encourage students to follow their dreams with hard work and education. Dr. Connie O'Dell and Rachel Clutter took the opportunity to share information about Dual Credit courses that CMHS offers in partnership with GSU. GSU offers various pathways, such as; the Home Grown program, the Grow Your Own program, and the Natural Resources program. These will allow students to graduate high school with an Associate's Degree. There are several benefits to completing the Associate degree while in high school, not the least of which is cost effectiveness. Glenville State University and CMHS are proud to share the accomplishments of Miss Jaelyn Jett, who will be the first CMHS student to graduate with her Associate's Degree. We are so proud of her and we are sure that she won't be the last!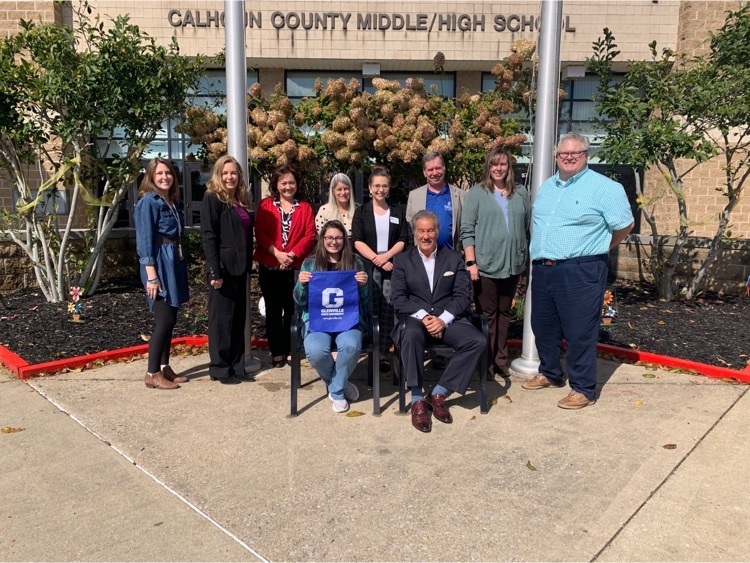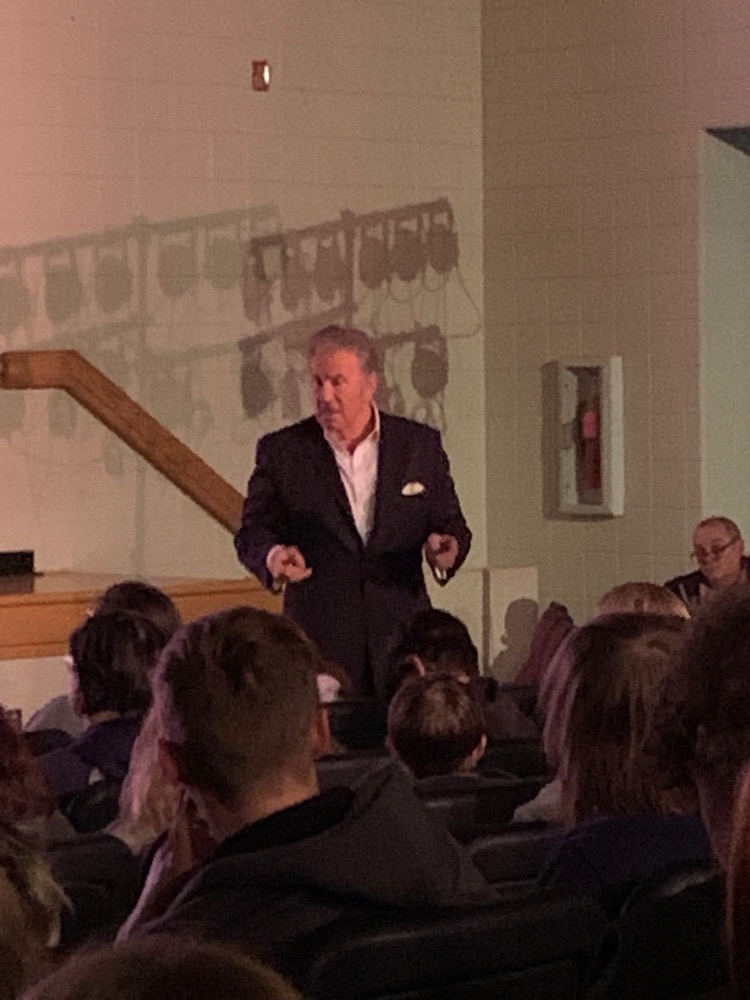 Plan for college, explore colleges/careers, and learn how to pay for college with scholarships. See Ms. Sampson for assistance in setting up your College Board account.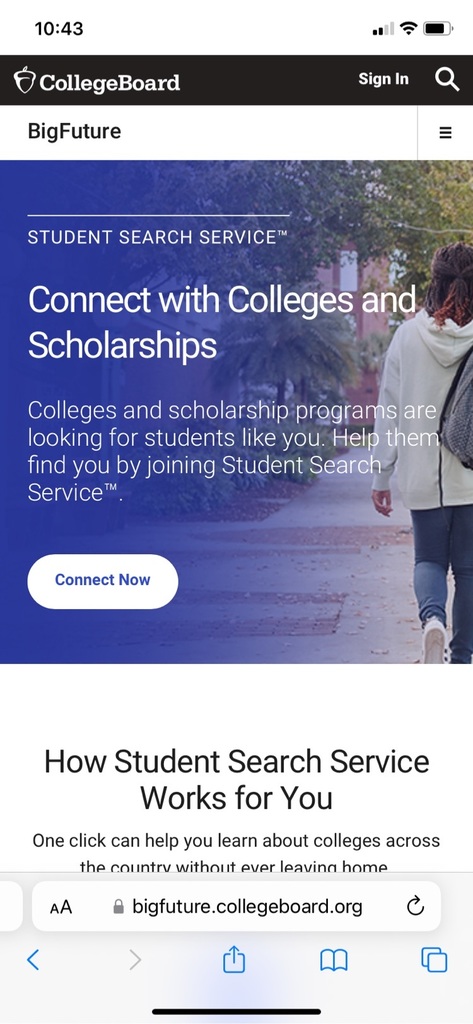 We are proud to announce that Landon Bennett has qualified for the State Golf Tournament to be held next week at Oglebay Golf Resort in Wheeling. At Regionals yesterday, Landon placed 2nd in Individual competition with a score of 86 at Riverside Golf Club.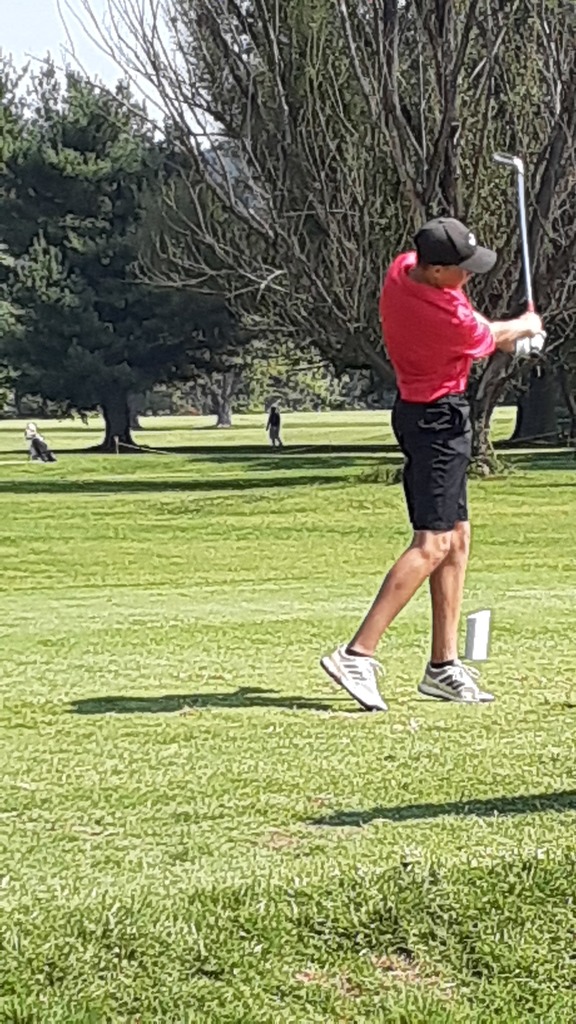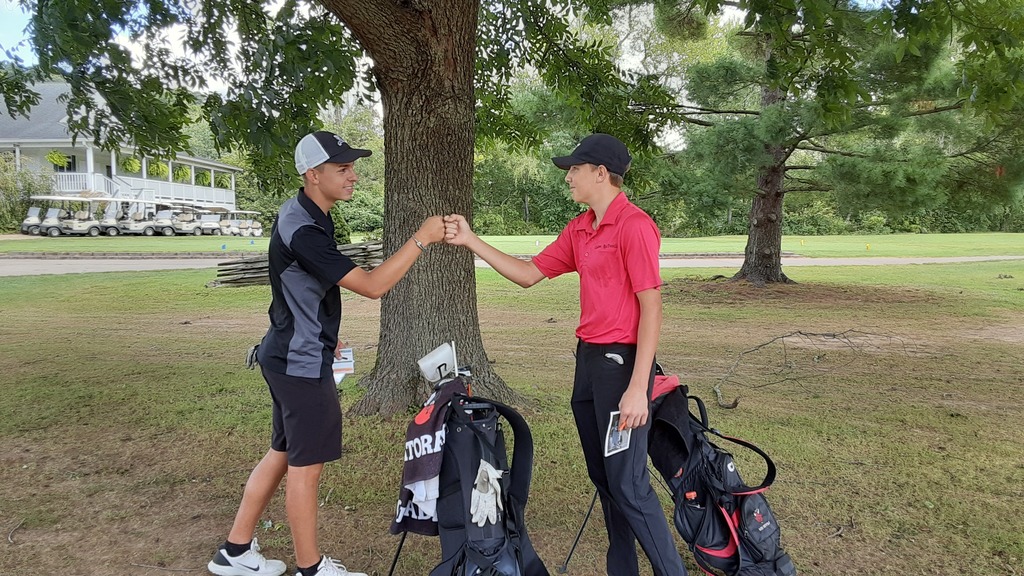 Bring in your spare change and dollar bills to help your class win. The class with the most points wins and gets half of the money!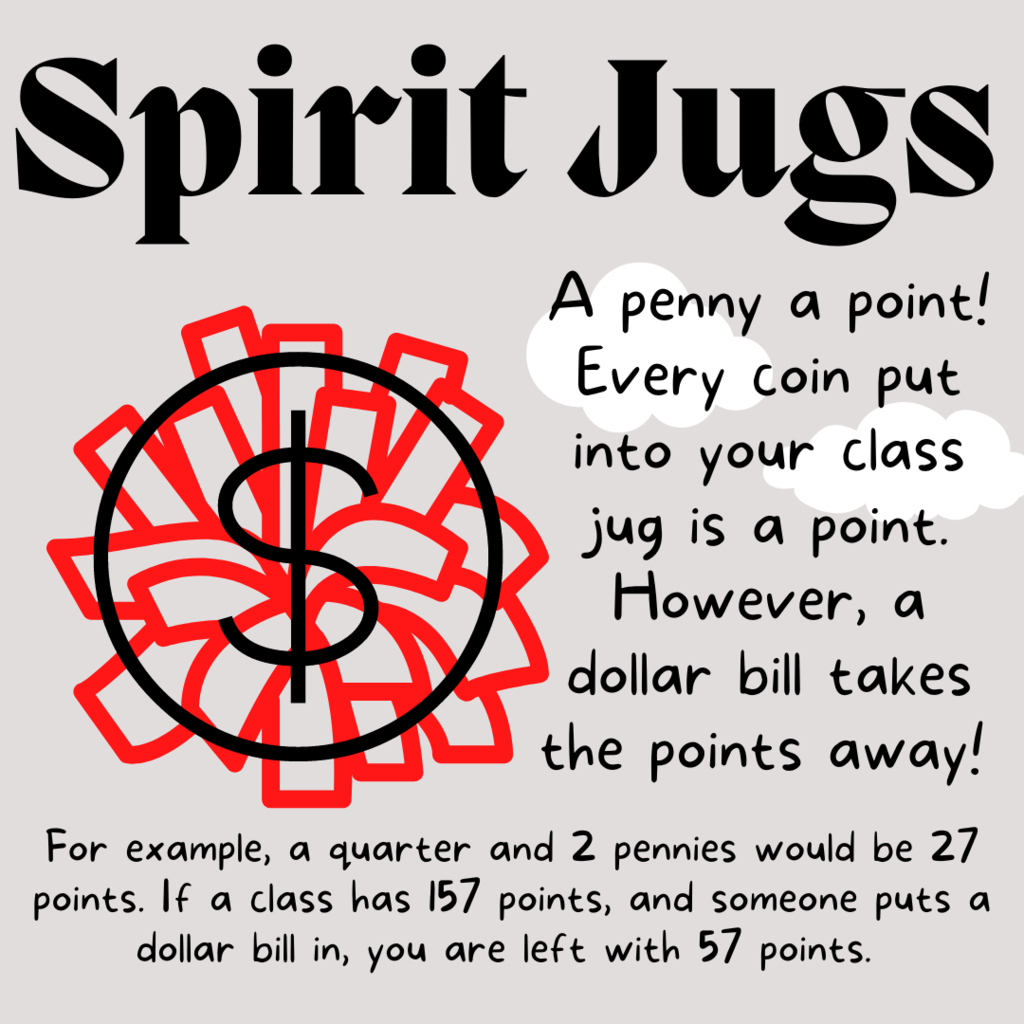 Trinity vs Calhoun rescheduled for October 4, 2022 with a 6:30 PM kickoff time.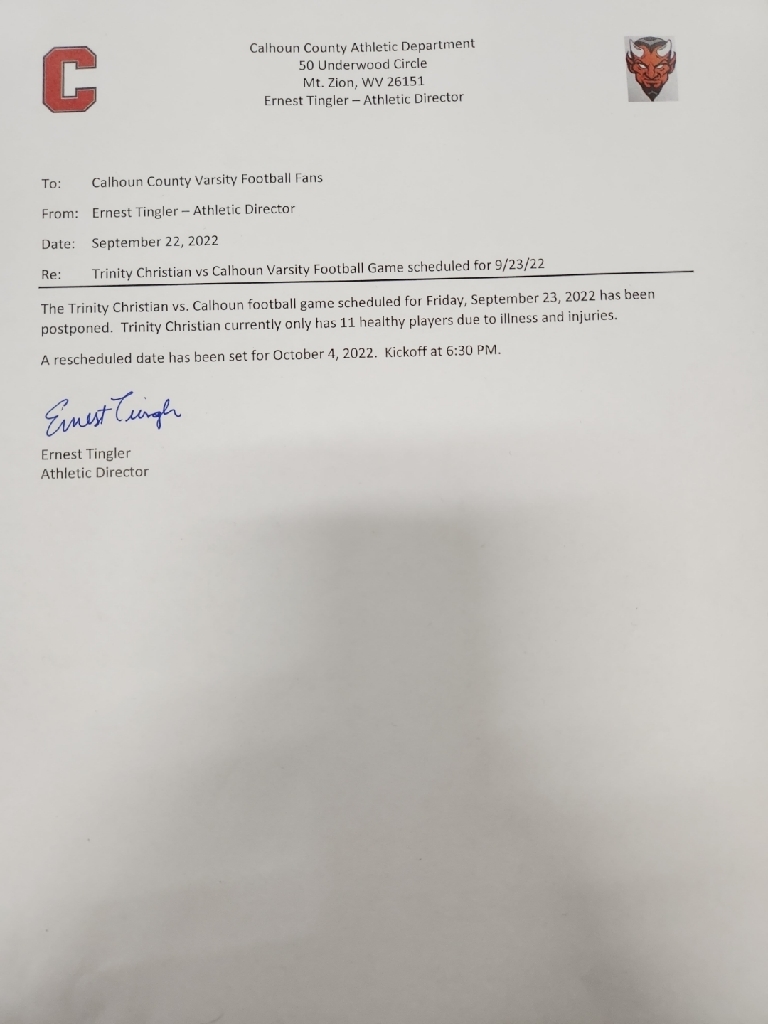 The Trinity Christian vs. Calhoun football game scheduled for Friday, September 23,2022 has been postponed. Trinity Christian only has 11 healthy players due to illness and injuries. A rescheduled date has not been set yet. Further details will be posted as soon as possible.

Due to sickness and injuries occurred at Trinity Christian School, tomorrow night's (9/23/22) football game has been postponed. A rescheduled date is will be posted as soon as it has been set.
See Ms. Sampson for more details.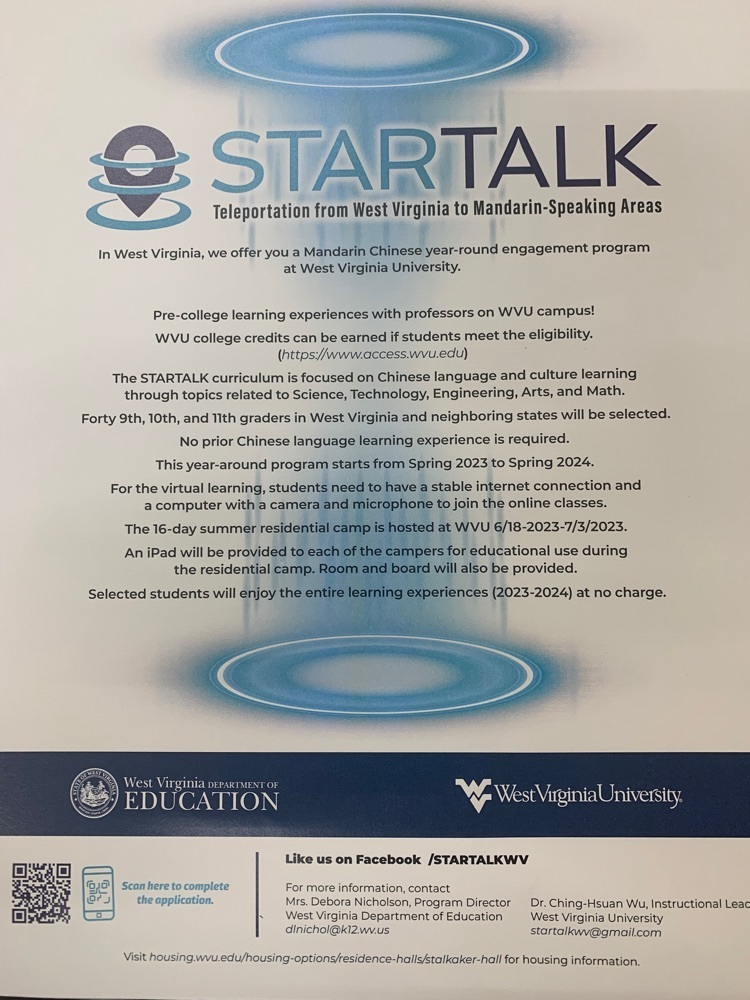 Seniors and Juniors had the opportunity to visit Glenville State University. They were give the opportunity to speak with more than 15 colleges and tour the GSU campus. There will be more college campus visits throughout the year. Speak with School Counselor, Brandi Sampson or College and Career Support, Megan Winkler to schedule a visit.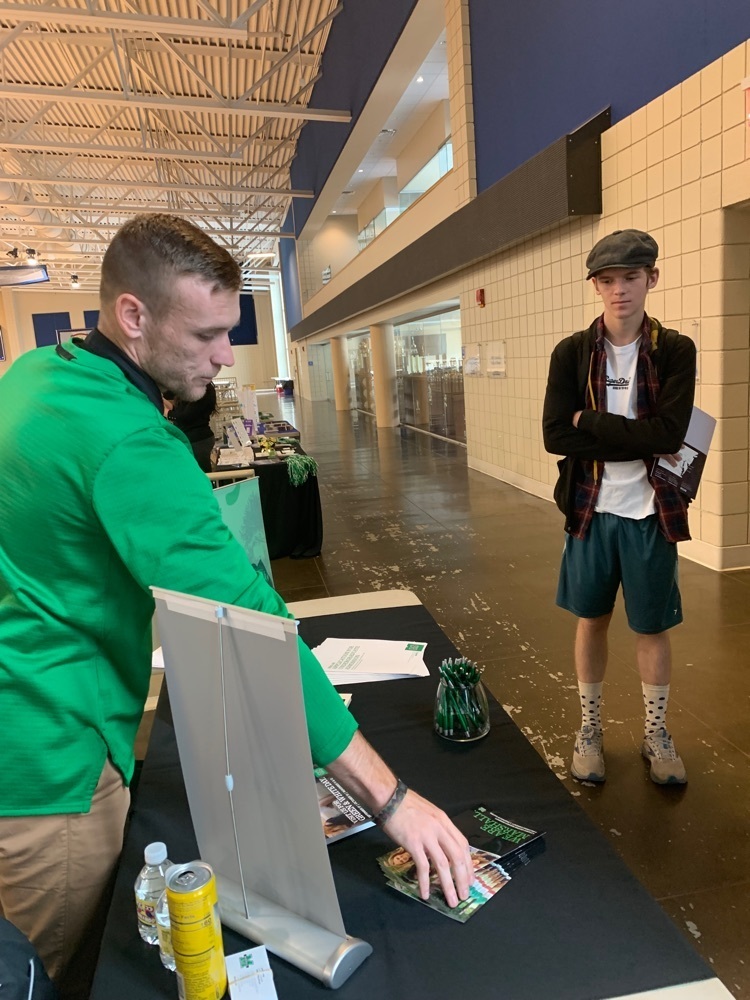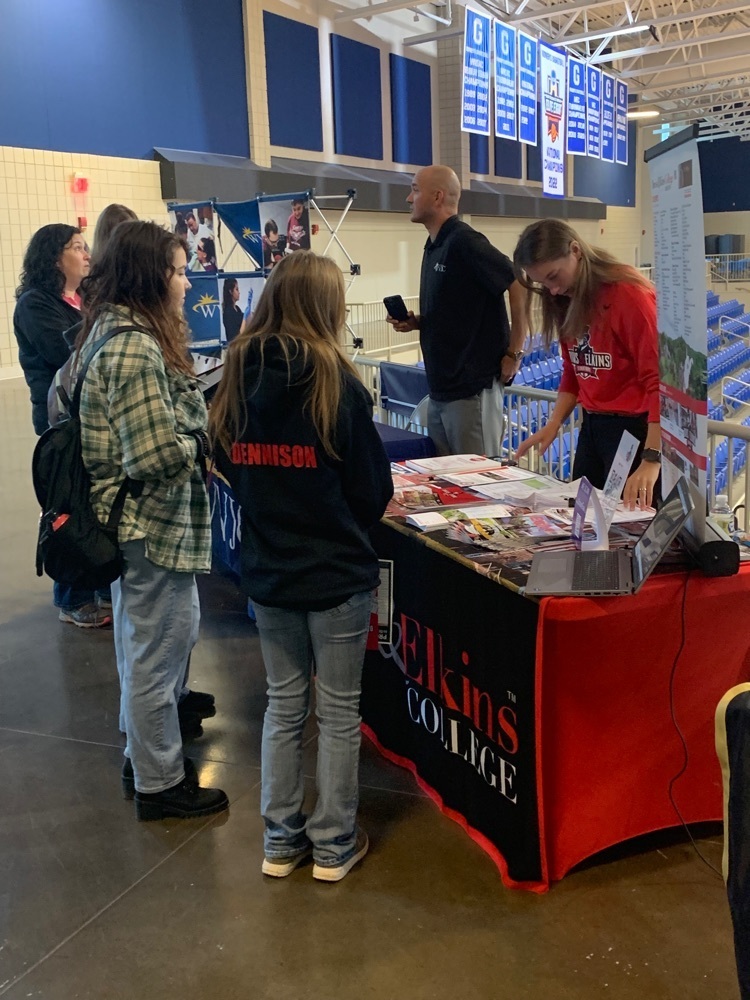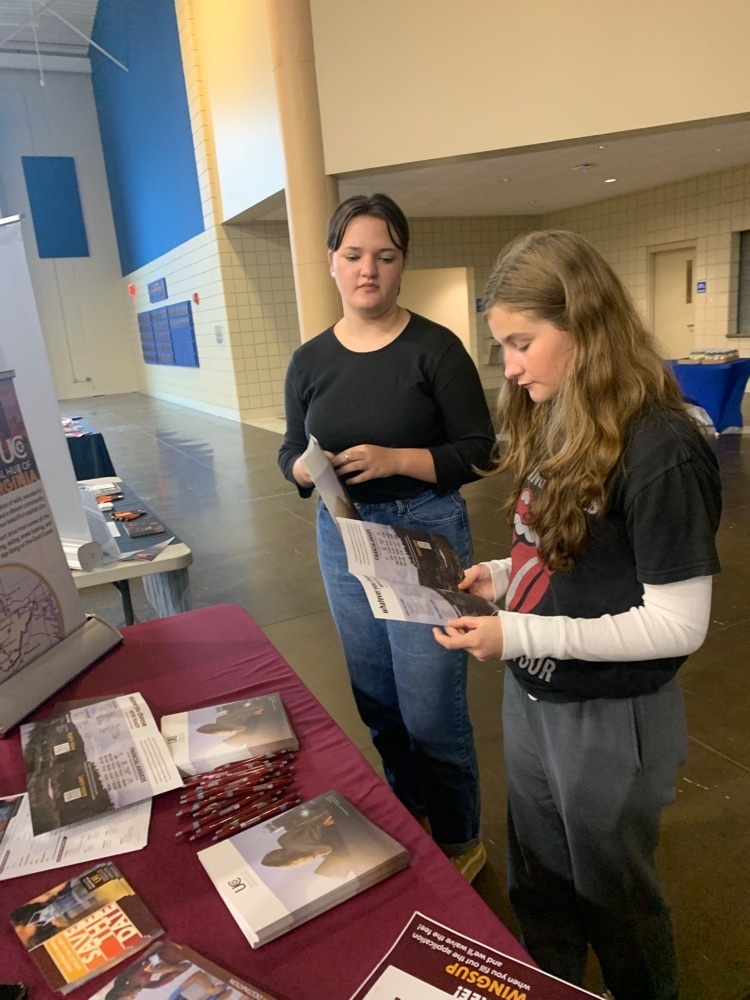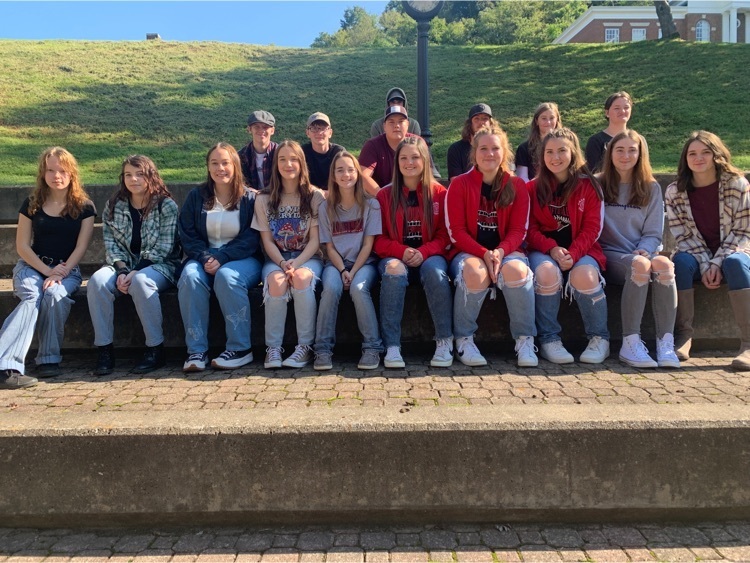 Coffee with the Counselors: Family Engagement Join Ms. Cottrell and Ms. Sampson to discuss how Student Services supports the whole child.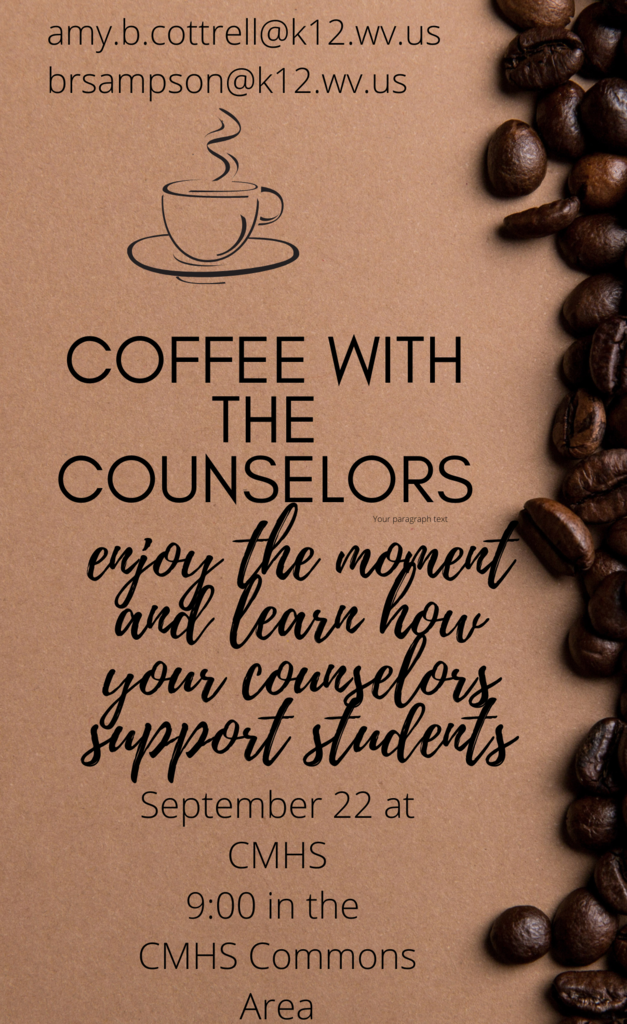 Good evening, Due to a main water break Arnoldsburg Elementary School will not have school on Wednesday, September 14. Teachers and aides will report to Calhoun Middle High School. Cooks and custodians will report to the board office. We will update as soon as we have more information.
Reminder: Tomorrow, Sept. 14th, is the college fair at Glenville State. We will leave CMHS at 8am and return in the afternoon before dismissal. Please direct any questions to: Brandi Sampson, CHS Counselor-
brsampson@k12.wv.us
or Megan Winkler-
megan.winkler@k12.wv.us